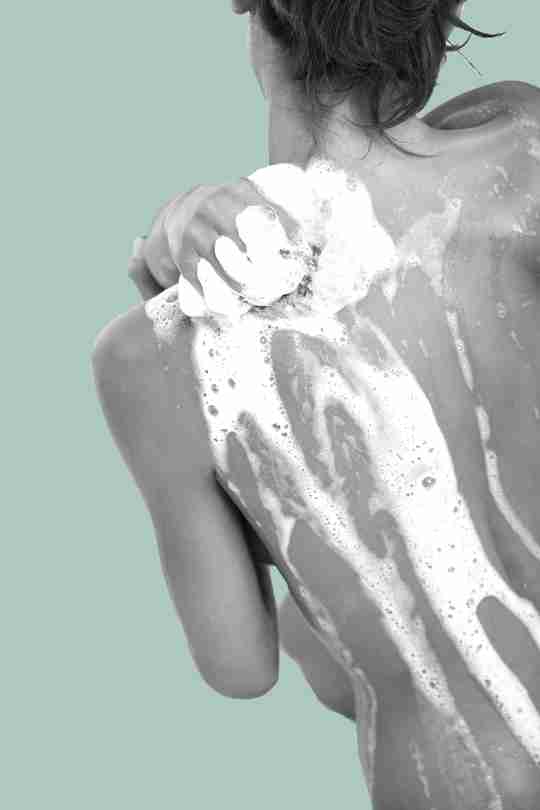 Natural & vegan
Clean your body, clean the planet
Our range of natural personal care products has been exclusively thought through with the Clean Beauty fundamental values: formulated with organic ingredients, a vegan packaging that respects the planet, a natural soap that offers incredible actions thanks to the organic essential oils. Our selection of natural body washes respects health codes and our environment. We love our planet as much as your well-being; that is why we decided to not sacrifice any one of them but to benefit them together. The natural soap does not pollute waters and does not hurt sea animals. Beneficial to the planet as much as to our skin: an organic personal care guarantees respect to the skin and does not hurt pores. In addition to that, the natural and organic ingredients of therapeutic grade sooth sensitive skins and offer an absolute comfort in the bath or shower. In the zero waste spirit, we put emphasis on our products' active ingredients rather than an extravagant packaging. The completely biodegradable bottles will be recycled and used for new products.
Paraben-free, sulfate-free, and cruelty-free
Our range of natural body washes is guaranteed paraben-free, sulfate-free, non-GMO, and cruelty-free. Paraben is a harmful substance for the skin. When it comes to dermal use, paraben penetrates the skin to locate itself in the tissues and, therefore, disrupt the cellular function. Paraben is recognized to be an endocrine disruptor. It is mainly used as a preservative agent but its use would be seen as the origin of many diseases.
Instant relaxation body wash
Sulfate is seen as a detergent that strips. Although sulfate has function of giving abundant foam, it has a real irritating effect on the skin. As a degreaser, sulfate damages the protective layer of the skin and noticeably dries the skin out. Sulfate would also be said to favor the apparition of blackheads because of its caustic effect that provokes an increase in sebum production.
Our natural soap was made with natural skin care products respecting the skin flora. Our body was organic ingredients respect sensitive skins and do not damage or hurt any skin type.
All of our natural body products are cruelty-free certified. None of our body washes has been tested on animals. We strongly believe that the tests and manufacturing of organic soaps of quality should never be the reason for animal pain.
Essential oils benefits thanks to our fysi exclusive process:
Organic essential oils are not to be missed assets when it comes to body care and hair care. Concentrating active ingredients; essential oils come from plants and offer us all of their benefits. Used in our natural skin care products; we have picked our essential oils with the best care to bring the most luxurious and beneficial results to your skin (smoothing actions, moisturizing, soothing, purifying). The essential oils within the unique and exclusive fysi process act in depth while respecting and benefiting your body. In addition to being efficient in the long term, they do not disrupt your body balance in contrast to some chemical products.
To adopt an organic personal care routine for your body is to make the choice to be certain of the ingredients that we apply on our skin. It also means that we enjoy the benefits that nature has to offer and to giving the environment the worth it deserves while taking care of ourselves!